Patricia "Pat" Rayford-Satcher
Published 5:54 pm Thursday, July 17, 2014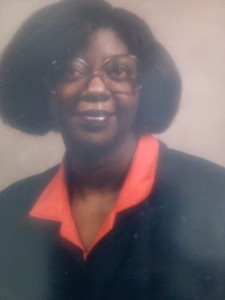 "The LORD IS MY SHEPARD, I SHALL NOT WANT" 23rd PSALM
Funeral service will be held Saturday July 19, 2014 at 1 p.m. at Pilgrim Bound Baptist Church for Patricia "Pat" Rayford-Satcher, 57 of Picayune, Miss. who died Saturday, July 12, 2014 at her home in Picayune. The Rev. Harvey Bernard will officiate at the service. Burial will be in the Picayune cemetery under the direction of Baylous Funeral Home.
A native of Picayune, she was a member Reveal Holiness Church. Pat received her early education in the Picayune school system and later moved to New Orleans where she graduated from John McDonough High School in 1975. Pat had a passion for cooking and became an offshore chef.
Survivors include her husband Clifton Satcher of Picayune, 1 daughter Kalela Rayford of Picayune, 1 grandson Dekeilen Rayford of Picayune, 2 sisters Mariah Junius of New Orleans, and Dorothy Hollins of Picayune, 3 brothers James E. Williams of Memphis,Tenn., Marcus Rayford of Picayune, and Sunny Rayford of Poplarville. She also leaves a host of nieces, nephews, other relatives, friends and her special friends on West Street.
Visitation will be Saturday, July 19, 2014 from 11 a.m. to 1 p.m at Piligrim Bound Baptist Church.
More Obituaries