Ozell Walles
Published 6:14 pm Thursday, July 31, 2014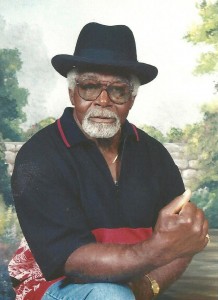 Therefore the redeemed of the Lord shall return… Isaiah 51:11
Funeral services will be held Saturday, August 2, 2014 at 11 a.m. at Pleasant Valley Baptist Church. Pastor Donald L. Parker will officiate. Visitation will be one hour prior to service time.
A much-loved husband, father, grandfather, great-grandfather, brother, uncle, cousin, and friend, Ozell Walles passed away peacefully at his home July 30, 2014 surrounded by family. He had bravely confronted and fought a 17 month battle with the "Big C." He was born July 31, 1935 in Ellisville, MS to Ezollie, Sr. and Lucille Walles.
In 1950, Ozell with his parents moved to Picayune, MS. He attended George Washington Carver High School and played football. He scored double digit (10) touchdowns in one season; ran (not once but twice) the longest touchdown, 99 yards, in Carver High history. He was an outstanding baseball player and a member of the Glee Club.
He united with the Greater Pleasant Valley Missionary Baptist Church and served faithfully as a Deacon, Senior Choir Director, and Teacher of Sunday School Class Number 5.  His singing skills were shared with the community as a member of the Fifth Sunday Community Choir.
Ozell loved and was loved by the children of the Church Family. He was affectionately referred to as Mr. "O," Daddy Ozell, and by his Great-Grandson Nasir as My Ozell.
He was preceded in death by his parents, Ezollie, Sr. and Lucille Walles; children, Jeffery Young and Tommy Young.
He is survived by his wife of 50 years Mamie Walles; dauthers Sandra Walles of Las Vegas, NV; Priscilla (Roy) Acker and Sherry (Reginald) Young both of Picayune, MS; grandchildren, Rondeshi Acker, DaShela Walles, Darius Young, Deagha Young, DaVonta Payton, Devin Payton, and Shannon Walles; five great-grandchildren; brothers, Ezollie , Jr. (Melba) Walles and Arthur L. Walles; God Daughter Patricia and a host of other relatives and friends.
Interment will be in Picayune Cemetery.
Entrusted to Brown's Funeral Home.
More Obituaries