Lenzell Stacks
Published 8:15 pm Tuesday, July 8, 2014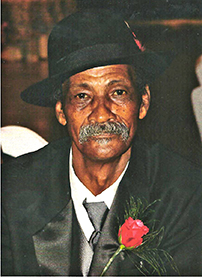 July 6, 2014
"And God shall wipe away all tears from their eyes…" — Revelation 21:4
Funeral services will be held Saturday, July 12, 2014 at 11 a.m. at East Jerusalem Baptist Church for Mr. Lenzell Stacks, 72, of Picayune, Miss., who departed his earthly life on Sunday, July 6, 2014 at Highland Community Hospital embraced  by his loving and devoted family.
Pastor Brian K. Dees will officiate at the service.  Visitation will be from 10-11 a.m.
Lenzell was born December 2, 1941 to the late Leonard Fredricks, Sr. and Ruth Stacks Young in Picayune, Miss, Catahoula Community.
He was preceded in death by his parents, Leonard Fredricks, Sr. and Ruth Stacks Young.
Brother Lenzell loved life and was very well-known throughout the community.  He enjoyed fishing, hunting and especially wrestling with alligators.  His greatest joy was his children and grandchildren. He was the owner and operator of  "Lenzell's Barbershop" for many years.  He will be truly missed by many.
He leaves to cherish his fond memories: seven children: Karen (Philip) Jones of Carriere, Miss., Cedrick Goff of Picayune,  Catahoula Community, Wayne (Georgia) Goff of Bay St. Louis, Miss., Antrice (Lee) Walker of Dublin, Ga., Fernell McGill, Vandell (Teambera) McGill and Jeremy McGill all of Picayune;  one uncle, Melvin Stacks of Picayune; a loving and devoted significant other, Linda McGill of Picayune; a host of grandchildren, great-grandchildren, nieces, nephews, cousins, other relatives and friends.
Interment will be in the Picayune Cemetery.
Entrusted to Brown's Funeral Home (601) 798-4469
More Obituaries