Jo Ann Reid Matthews
Published 9:44 am Tuesday, July 29, 2014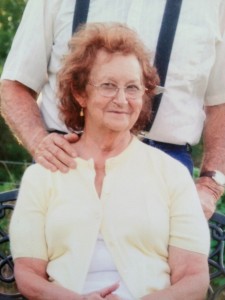 Jo Ann Reid Matthews, 69, Poplarville, Miss., died Sunday, July 27, 2014 at her residence.
Services will be 2 p.m., Thursday, July 31, 2014 at White Funeral Home, 315 Highway 11 South, Poplarville with Brother Neal Breland and Brother Walter Pierce officiating. Burial will be in Juniper
Grove Cemetery. Mrs. Matthews was a homemaker.
Family members include her husband of 51 years, Jerold Matthews; three children, Sandy Robertson, Dan (Amanda) Matthews, Ruby
Matthews; four grandchildren, Amanda (Chad) Cutrer, Heather Matthews, Jeremy Matthews, Austin (Kimi) Matthews; three great-grandchildren, Kasyn Turner-Matthews, Khloe Burke, Lucy Matthews; special friend, Amy Buras; a host of nieces, nephews, extended family, and friends.
She is preceded in death by her parents, Joe Ezra and Azaline Brown Reid; eight siblings, William Ezra "W.E." Reid, Dessie Mae Reid,
Elizabeth Earline Reid Clark, James Earl Reid, Lavelle Reid, Scystine Reid Walters, Mary Magdalene Reid Herndon, and Eldon Reid.
Visitation will be 6-9 p.m., Wednesday at the funeral home.
White Funeral Home, Poplarville (601) 795-4982. www.whitefuneralhomepoplarville.com
More Obituaries