Kenneth Arthur Sandy
Published 5:09 pm Thursday, June 12, 2014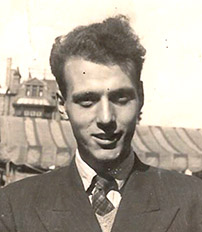 May 9, 2014
Kenneth Arthur Sandy, 88, of Carriere, Miss., passed away May 9, 2014 at his residence.
A memorial service will be held by the family Saturday, June 14, 2014 at Kingdom Hall of Jehovah's Witnesses at 1806 South State Road 145, French Lick, Indiana at 2 p.m.
A native of England Kent Lane, Harbridge, Ringwood-Hants, he was born March 27, 1926. He was a member of the congregation of Jehovah's Witness. He made a stand for pure worship before Tribunal on December 15, 1943. He was baptized on December 30, 1943 at Boramouth Assembly. He helped in aiding the establishment of many congregations of Jehovah's Witnesses in England. He worked as a full time minister as (special) pioneer for 2 ½ years. He went to Kingdom Ministry School in 1974. He came to the U.S. on March 6, 1956, served as an elder for 7 years in French Lick, Indiana congregation, and continued in his faith till his death.
He was preceded in death by: his parents, Charles and Rose Sandy; brothers, Ivan Sandy and Reginald Sandy; sister, Iris Sandy Montgomery; and step-son Patrick Crockett.
He was married to the late Ethel L. Gilbreath Plimpton till her death on October 20, 1986 and had three step-sons, Edwin Plimpton, Stephen Plimpton and Gary Plimpton all of French Lick, Indiana, and many grandchildren and great-grandchildren. He is also survived by: his present wife, Marie H. Smith Crockett Sandy, step-children, William Crockett of Groves, Texas, Christopher Crockett of Carriere, and Leslie Crockett of Carriere; many grandchildren and great-grandchildren; brother, Eric Sandy and his wife of Wilshire, England; and many cousins, nieces and nephews.
Arrangements are under the direction of Picayune Funeral Home. You can leave an online condolence or share photos and memories at www.picayunefuneral.com
More Obituaries