Linda A. Slicker Stevens
Published 6:45 pm Tuesday, March 4, 2014
Linda A. Slicker Stevens
March 3, 2014
Linda A. Slicker Stevens, at the age of 69, joined our Lord in Heaven on the 3rd day of March, 2014.  She was a native of New Orleans, Louisiana, and a resident of Poplarville, Mississippi.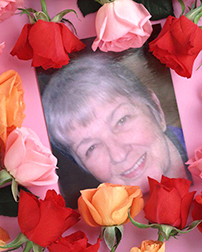 Linda is survived by her husband, Raymond L. Slicker, Sr. Linda was the beloved mother of Alvin (Lidia) Donohue, Lisa Billot (Peter Leco), Sidney (Holly) Donohue, Steven Donohue, Rae Ann (Freddy) Alltop, Milton (Tamara) Slicker II, Raymond L. Slicker II, Scottie (Brandi) Slicker. Linda is also survived by 18 grandchildren – Heather, Logan, Sean, Steven, Shawn, Chase, Chance, Chad, Hunter, Kaden, Mason, Kylie, Cruz, Ryan, David, Gunnar, David, Shelby.  She is preceeded in death by her parents, Albert and Marguerite Stevens, Jr., and her brother, Albert Stevens, III.
White Funeral Home, Poplarville (601) 795-4982.