Kathleen Bing Frey LaFontaine
Published 11:05 am Saturday, February 8, 2014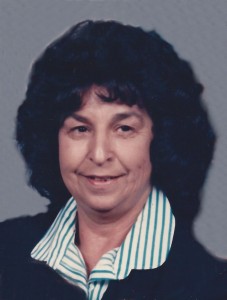 February 2, 2014
Kathleen Bing Frey LaFontaine, 72, of Carriere, Miss., passed away Sunday, February 2, 2014.
Visitation will be held Tuesday, February 11, 2014 from 3- 4 p.m. at Picayune Funeral Home. A memorial service will follow at Picayune Funeral Home at 4 p.m. with Bro. Danny Johnson officiating.
Kathleen was a resident of Pearl River County for twenty-eight years and a Catholic. She retired from the company her family owned, LA Frey and Sons.
She was preceded in death by: her parents, Albert Frey and Florence Bing Frey; sisters, Elaine Frey Bordage and Dolores Meyer; and brother Albert Jules Frey.
She is survived by: sons, Eugene LaFontaine and Timothy LaFontaine; daughters, Kathleen LaFontaine; Elizabeth David; Florence DeSalvo and Susan LaFontaine; brother, David Frey; sisters, Florence Theriot, Barbara Frey Mann and Beverly Reuther; ten grandchildren, Ashley Whittington, Amy Delancey, Ryan Goodrich, Gene J. LaFontaine, David A. DeSalvo, Jr., Stephanie DesHotel, Eric M. DeSalvo, Zachary Mervich, Elaine LaFontaine and Elektra LaFontaine; and eight great-grandchildren, Victoria Whittington, Sierra Delancey, Savannah Delancey, Heaven Whittington, Rylee LaFontaine, Austin Delancey, Jaylee DesHotel and Braylin LaFontaine.
Arrangements are under the direction of Picayune Funeral Home. Please visit our website for the obituary. You can leave an online condolence or share photos and memories.  www.picayunefuneral.com
More Obituaries