Judith Ann Stockstill
Published 7:33 pm Tuesday, February 18, 2014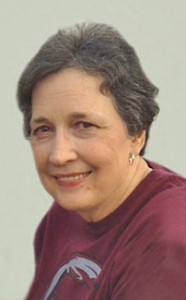 February 14, 2014
Funeral Services for Judith Ann Stockstill, 63, of  Picayune, Miss., who passed away Friday, February 14, 2014, will be held Monday, February 17, 2014, at 12:00 pm at Roseland Park Baptist Church.
Visitation will be Monday, February 17, 2014 from 10:00 am until 12:00 pm at Roseland Park Baptist Church.
Burial will be in New Palestine Cemetery under the direction of McDonald Funeral Home.
The Rev. Dan Young will officiate the service.
A native of Picayune, she worked for the Picayune Public School System for over 30 years and was an Assistant Payroll Clerk and a member of Roseland Park Baptist Church. She was a loving wife, mother, nana, sister, and aunt who will be greatly missed by all of her family and friends. She enjoyed spending time with her family, whether they were shopping, watching movies, or just enjoying each other's company.
She was preceded in death by her father, Ira Kenneth Fortenberry.
Survivors include: her mother, Virginia Raynes Fortenberry; her husband of over 43 wonderful years, Granville A. Stockstill; her son, Archie Dwayne Stockstill and wife Missy; her daughter, Kimberly Ann Hart and husband Ray; her five grandchildren: Taylor, Aaron, and Emma Grace Hart, Layken and Cade Stockstill; her two brothers, Joe Fortenberry and wife Andrea and Gary Fortenberry and wife Julie; her sister, Peggy Moore and husband Ron; her many nieces, nephews, and cousins.
Obituary, Register Book, and Driving Directions can be found on the internet page, at www.mcdonaldfh.com
In lieu of flowers the family requests donations be made to the American Heart Association, http://www.heart.org/HEARTORG/Giving/Giving_UCM_001137_SubHomePage.jsp
More Obituaries