Jerry Clarence Mitchell
Published 11:07 am Saturday, February 8, 2014
Jerry Clarence Mitchell
February 2, 2014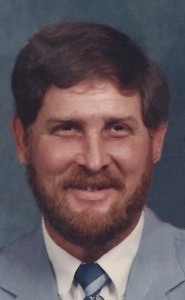 Jerry Clarence Mitchell, 63, of Carriere, Miss., passed away Sunday, February 2, 2014.
A family memorial service will be held Saturday, February 15, 2014 at 3 p.m. at Lee's Chapel #1, 11 Herb Lee- Fred Spiers Rd., Carriere.
Mr. Mitchell was a resident of Pearl River County for thirty years and a vehicle body repairman.
He was preceded in death by: his parents, Louie Mitchell and Elizabeth Crews Mitchell; longtime sweetheart, Vondel Bowden; and brother Jimmy Mitchell.
He is survived by: children, Marc Mitchell and wife Britni Mitchell, Royce Bowden, Jr. and wife CeCelia Bowden, Steve Bowden and wife Sandy Bowden, Pat Diez, and Curtis Diez and wife Patti Diez; brothers, Shelby Mitchell, Wayne Mitchell and Tim Mitchell; grandchildren, Bailey Mitchell, Austyn Mitchell, Coltyn Mitchell, Marissa McCormick, Katie Frazier, Allen Diez, Ben Bowden, Andy Bowden, Taylor Bowden and Robert Bowden; and great-grandchild, Deklin McCormick.
Arrangements are under the direction of Picayune Funeral Home. Please visit our website for the obituary. You can leave an online condolence or share photos and memories.  www.picayunefuneral.com
More Obituaries