Freddie Ray Berrage
Published 7:49 pm Friday, January 31, 2014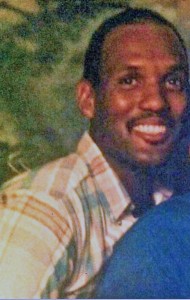 January 24, 2014
For God so love the world that he gave his only begotten son… John 3:16
Funeral services for Freddie Ray Berrage, 50, of Picayune, Miss., will be held on Saturday, February 1, 2014 at East Jerusalem Baptist Church at 2 p.m. Pastor Brian K. Dees will officiate the service.
Mr. Freddie Ray Berrage was born  August 29, 1963, to Freddie L. Berrage and Laura Taylor Berrage in Brandon, Miss.
He departed this life on January 24, 2014 in Picayune. He was preceded in death by his father, Freddie Lee Berrage; a twin sister, Betty Fay Berrage; and his companion, Danielle Moye.
He spent his early childhood in New Orleans, La. The family later relocated to Slidell where he attended Slidell High School. Freddie Ray worked several jobs from McDonalds, Shoneys, TireTown, and finally as a maintenance person at Picayune Sunbelt for the last five years. He was a very outgoing person and therefore had many friends.
He leaves to cherish his memories: his mother, Laura Berrage of Picayune; three daughters, Alessa Charles of Picayune, and Kayla and Kyra Berrage of Shreveport, La; one sister, Janice (Kenneth) Williams of Picayune; one brother, Curtis Berrage of Picayune; and six grandchildren. He also leaves a host of aunts, uncles, other relatives and friends.
Visitation will be at the church one hour prior to service. Interment will be in Picayune Cemetery. Entrusted to Brown's Funeral Home, 601-798-4469. brownsfuneralhome@ymail.com.
More Obituaries